About Us
Woodgrove Dental is committed to offering high quality dental treatments to suit all our patients' needs. Our thorough oral care services aims to deliver a positive dental experience for you and your family. Whether you are looking for a cosmetic dentist in Bacchus Marsh or a family dentist in Melton, you are at the right place.It is important to our Melton dentist that they get to know our patients and the person behind the teeth to provide gentle care in a relaxing environment, so you feel comfortable throughout your stay with us. We offer both basic and advanced dental care treatments in a serene and calming environment.
We aim to not only meet your dental needs, but also achieve your desired smile through attentive consultation. Our Melton dental clinic with an efficient and friendly team provides a high level of care that ensures our patients sport a beautiful, happy and confident smile long after their visit to the clinic.
Our experienced team utilise new technologies and integrated care to ensure we achieve your healthiest and most beautiful smile – one you can maintain for life. Whether you are seeking advice on basic oral care or the latest smile make over treatments; our dentist in Melton can offer it all.
Dr Edwin Ten established Woodgrove Dental in 2007. Our Melton dental practice has grown rapidly to welcome a skilled and caring team of nurses and receptionist, as well as our new Dental Hygienist/Therapist Madhuri, who is dually qualified in Dental Hygiene and Dental Therapy. With our highly trained team, we are able to provide complete integrated oral healthcare. Our commitment to advanced treatment modalities combined with our skilled and efficient team, we will strive to provide the very best in Melton dental services.
Our Dental Clinic in Melton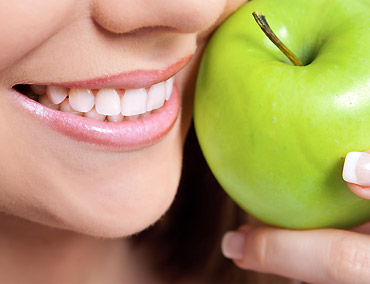 At Woodgroove Dental, we have a dentist who is always willing to offer you complete patient care by addressing your dental care and oral needs. We can help you with your dental concerns in the areas of: dental hygiene treatment, orthodontics, cosmetic dentistry, dental implants, root canal treatment, veneers, crown and bridge, and more. The experience and proficiency of our dentist will help you maintain excellent teeth and oral health through life.
We believe your oral health is integral for your total wellness. Depending on the reason for your visit to our Melton dental, our team ensures to take care of your overall health and safety. If you are looking for a dentist in Melton, we strive to educate our patients so that they can make informed decisions about their oral health.
Our friendly staff will warmly welcome you, ensuring to put you at ease. We always believe in nurturing a unique relationship with our patients through highest level of communication. Taking pride in our team, expertise and services, Woodgrove Dental always strives to surpass the patient expectations.
Let our dentist in Melton, take care of your dental needs.